Now more than
ever, it's time to
step into your
Power.
TextJoin the 600+ Australian Witches who are making magic every month for the good of all.

"Witch or not, this box will help you be more of the person you want to be."

"I can't live without my monthly box - it's completely changed my life."

"This is the magic you didn't know you needed in your life."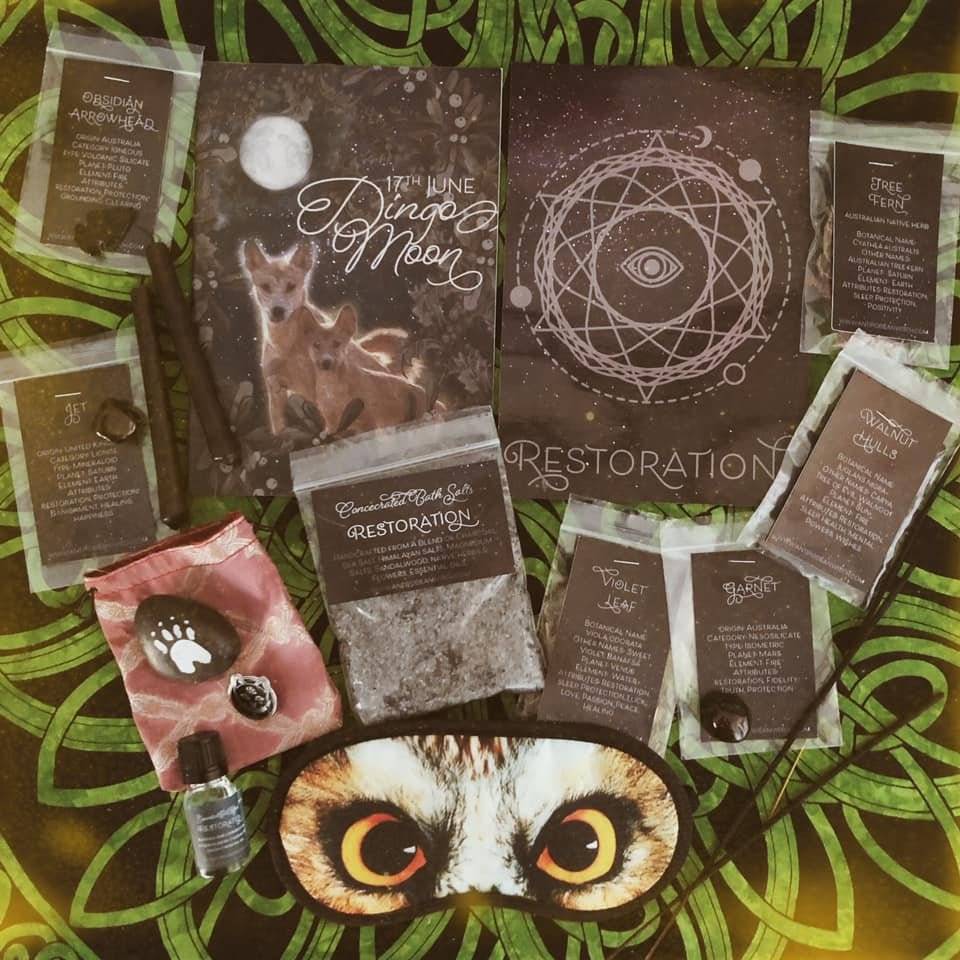 Starts at $49 - shipping included
Each month, you will receive a thoughtfully curated box of goodies with everything you need to enhance your practice with a moon ritual focused on a specific positive intention.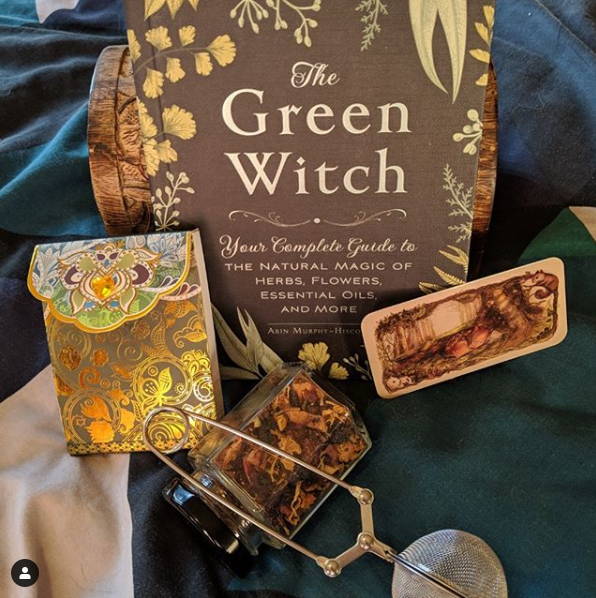 Starts at $69 - shipping included
Every month you will receive a great new Witchy book, a complementary gourmet tea blend in a tea caddy, and 2-5 other small surprises.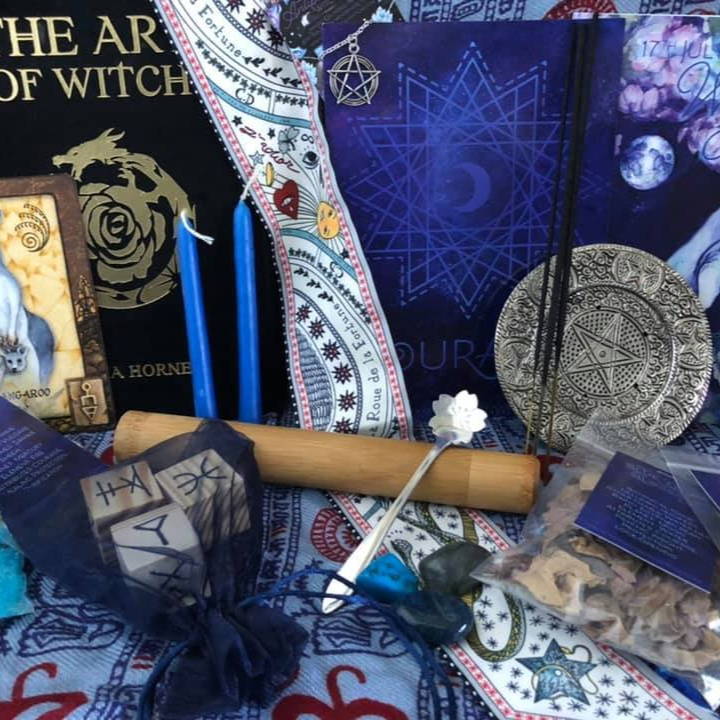 Starts at $98 - shipping included
For when you want it all - our Two Box Deal contains the contents of both our ritual focused Antipodean Witch Box and our learning focused Book & Brew Box.

Once you're a subscriber, you'll never be short on supplies or inspiration. The anticipation is palpable!

Your box arrives, full of wonderful surprises, and you can't wait for the next months moons to begin.

As you progress through the month, you'll reap the rewards of a more focused and well supplied practice.
I've been a witch since I was a teenager...
I was casting spells, I was performing rituals and doing other weird stuff that I've never really told anyone about.
But the weirdest part was, it was actually working. I felt like I had control over my life.
I'm obviously not a teenager anymore, but to be honest with you, the magic of magic has never lost it's shine for me.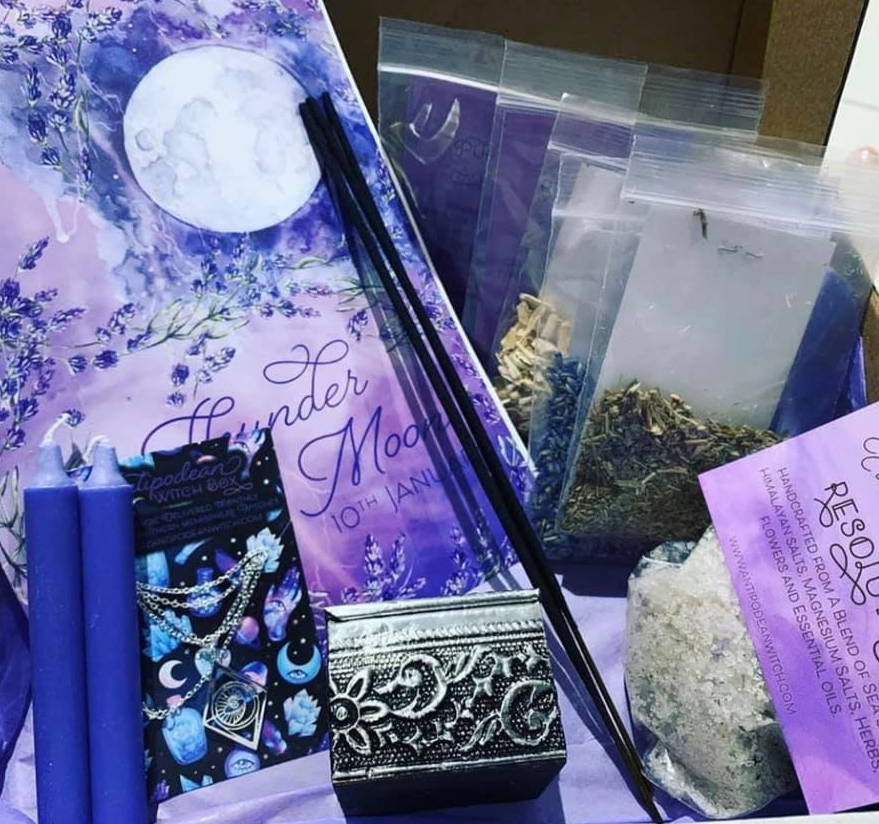 Take control of your life
Use spells and ritual magic to give yourself a sense of inner peace, no matter what is going on in your life.

Step fully into your power
Use Southern Hemisphere supplies to connect with the power of Mother Nature each month as you set your intention.

Witchcraft has been practiced by people like you for thousands of years, to benefit your life and that of your friends.

Connect with a higher power
Feel like you're a part of something bigger than yourself through your practice and through our community of like-minded women.
FAQ
How often will I get this box?
This box ships every month.
The Antipodean Witch boxes will contain 10-20 items such as:

Altar tools and Witchy homewares
Magical Herbs and spell components
Wonderfully Witchy Jewellery and accessories
Carefully chosen crystals/semi precious stones
A selection of hand-dipped/hand-poured candles
Ritual items such as Sacred Oils, Salt Blends, Mists, Perfumes
Sigils, Affirmations, Incantations and other resources from the Antipodean Witch Grimoire
Smoke Cleansing items such as stick incense, incense cones, resins, herbal incense blends and/or smudge sticks
Of course each box will also be full of moonlight, starshine, delight, blessings, gleeful cackles, magic and lovely surprises.
Items will always be cruelty-free and together will have a retail value of at least $65. Each box contains unique handcrafted items exclusive to the box as part of the selection. The Antipodean Witch Book and Brew Box contains a great new witchy reference book, a complementary gourmet tea and 2-5 other surprises.
What kind of Witch will this box suit?
These are non-denominational boxes, so whatever kind of Witch you are, you're sure to find something to delight you. We'll give you plenty of ideas on how to craft the perfect rituals for you to enhance your practice, in line with your own beliefs and traditions.